The situation in Afghanistan is still very difficult. The country is struggling with political turmoil, has a fragile economy and suffers from the many attacks – now the corona crisis makes matters worse. Because of the lockdown many families are now without income. And no income means no food. Many parents find it difficult to feed their children every day.

"We want to help those poor families in the refugee camps now.
So that if they don't die from corona, these people won't die of hunger."
Afghan team member during the preparations

Our first phase of reaching out has had lot of impact:
In April we campaigned to support vulnerable families. Thanks to all the donations, our Afghan teams have already distributed more than 1500 parcels with enough food for a family for a month. The teams worked in close collaboration with the government, so that the parcels ended up with the families who needed them most.
Yes, I want to help an Afghan family in need.
A food parcel to feed a family for one month costs 50 euros, but any amount given is needed and appreciated!



Since we do not receive state or federal funding, we are completely dependent upon private donations. All donations are tax-deductible, and a receipt will be provided for each donation made.
Our RSIN number is 854445328.
You will receive confirmation of your gift via email.
Would you rather make a donation via internet banking? Then, use the information below:
IBAN NL50 INGB0007802673
BIC (Swift) code bank: INGBNL2A
Village of Peace Foundation, Haarlem
Tip: If you wish to transfer a gift yourself, please leave your email address in the Comments box, so that we can send you a receipt for it.
They already received a food package – thank you!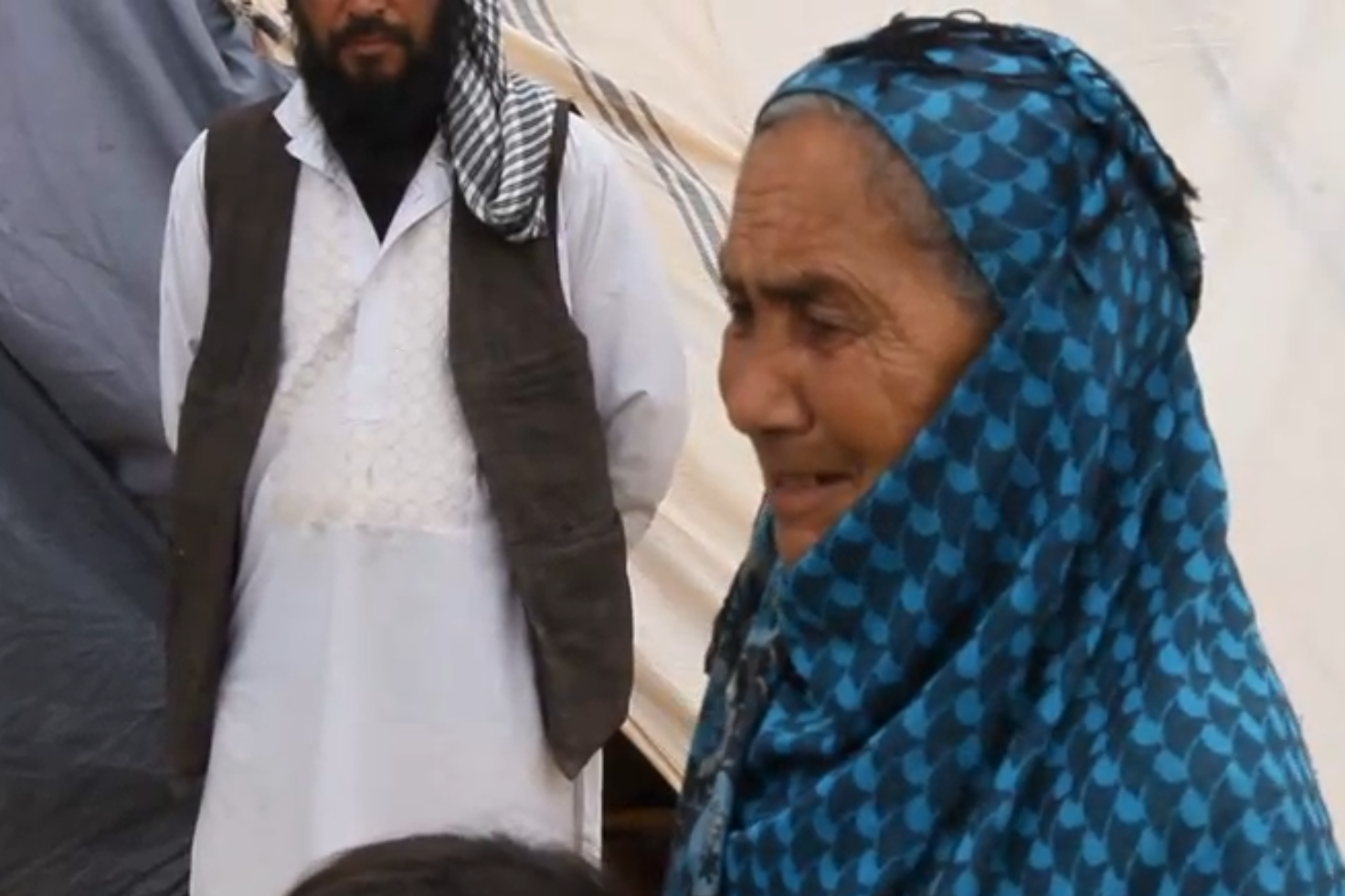 This widow was forced to leave her hometown when her husband died in an attack. She ended up in Mazar-e-Sharif, in the Rustam Abad Camp refugee camp. She has to care and provide for five children. One child is ill. She was injured when a rocket hit the neighbor's house. Since surgery was too expensive, there is only basic medical care in the public hospital. "I never thought I should beg, but I do now. My kids don't complain about the dry bread we eat, but I find it very difficult. I've been here for a month now and haven't received any support from the government or anyone else."
Zulaikha lost her husband and two sons from an attack. Looking for a safer place, she fled to Mazar-e-Sharif. She now lives in a tent with eight family members. "I pray for warm weather every day so that no one gets sick. I left my home on the run from the violence, but hunger is now a bigger enemy."