MISION
We expressly do not concern ourselves with short-term aid from abroad, rather placing the responsibility for change with the Afghans themselves. We train and coach the local communities to be able to tackle their own problems. A change in thinking, doing and ownership is central to them doing so. If people learn to think and act in a new way, they themselves become the motor of change. Sustainable change comes from within.
OWNERSHIP
Working exclusively with Afghans, we intentionally keep our main Dutch office as small as possible. Our network of Afghan professionals is reliable, both inside and outside the country. The network enables us to operate in a culturally and politically sensitive manner. Our projects and social enterprises are all led by passionate and experienced Afghan managers who are committed to our mutual cause.
TRAINING & EDUCATION
Education plays a key role within our organisation. We provide a culturally sensitive curriculum of training and practical vocational education. At the moment, our curriculum consists of three types of training.
VILLAGE OF PEACE CENTRES
Spread across Afghanistan, we have four centres, of which there is one each in Bamyan, Mazar-e Sharif, Kabul and Herat. The centres promote and stimulate the work of the Village of Peace in the regions concerned. A centre performs three important tasks:
Starting and managing projects
Our projects focus on five sectors: textiles; horticulture; livestock; construction; and business. All the project managers share their knowledge throughout the sectors, cooperating actively, helping one other by sharing their experienced employees, and thinking in unison. Each discipline is supported by the work of a group of experts and specialised companies that are based in the Netherlands.
Offering of basic care
A care team is based in each centre. The medical professionals, in addition to providing basic medical care to those who are in need, form the foundation of the widows' and children's programme. They also provide information and small-scale practical education on issues of hygiene and child care.
Establishing communities
We have built and created communities, where widows and orphans can live in a safe environment. The communities are all situated in close proximity to a Village of Peace centre.
More about the communities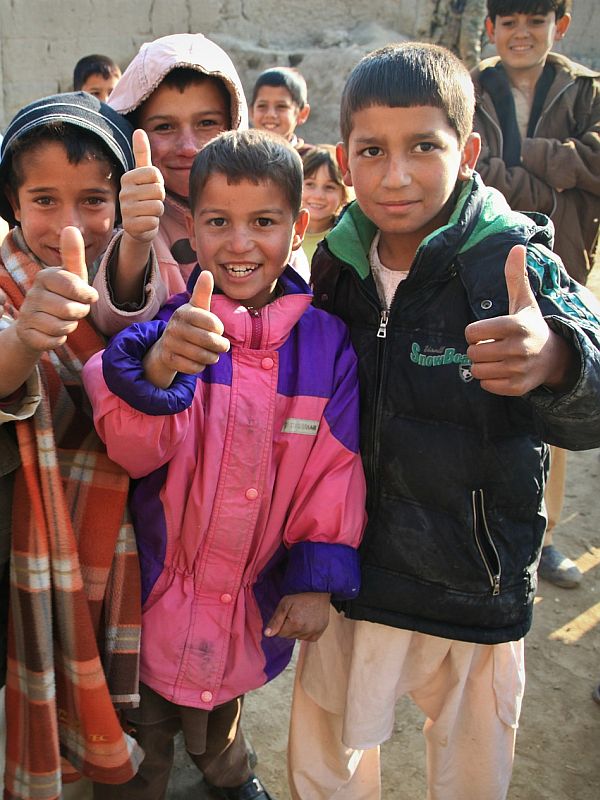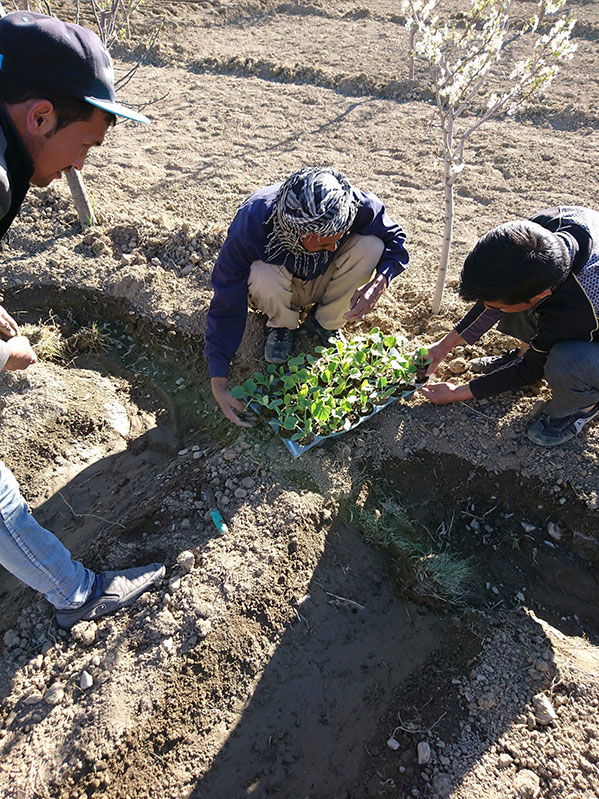 SOCIAL ENTERPRISES
We train and coach the Afghans so that they can work for a better future. To do so, we initiate social enterprises.
What is a social enterprise? Just like a normal company, a social enterprise makes a profit. Although such an enterprise is neither dependent on donations, nor on other forms of support, profit-making is not its main objective. Instead, the mission of the social enterprise is dominant, being that it must always address a social problem.
Such a form of non-traditional development aid is also generally advised by the part of the Dutch government that is responsible for foreign trade and development cooperation. The current Afghan president, Ashraf Ghani, also explicitly states that aid organisations are only welcome in Afghanistan if they offer a combination of aid, trade and investment.
Thanks to the Internet, the distance between our Afghan managers and the Dutch headquarters is very short. The daily contact on both sides keeps the communication channels functioning well and openly. The bookkeeping and administration of all the projects is monitored via our online portal.
COMMUNITIES & CARE
Besides the Village of Peace centres, there are also communities in each region. A community provides a safe place, in which widows and orphans can live. A community consists of a couple of onsite houses, surrounded by an orchard and vegetable garden, together with an area for small-scale livestock farming and horticulture. By making use of the available resources, the women themselves can provide for their basic needs, and for those of their children.
The daily management of each community is in the hands of an Afghan couple. In addition, a care team is present that offers basic medical care, as well as providing information and small-scale education on issues of hygiene and child care.
The care provided for widows and orphans is based in our Afghan foundation (in the form of information). The foundation receives its financial support from Afghan donors. In the Netherlands, volunteers can contribute to a sponsorship programme. For a monthly fixed amount, as a sponsor, you can provide an orphan with shelter, good food and an education – and you can help the widow who is taking care of the orphan through her work in a social enterprise located in a Village of Peace.
More about the sponsorship programme for Widows and Orphan
Address
Eksterlaan 1
2026 XA Haarlem
The Netherlands
+31 (0)23 53 70 100
info@villageofpeace.org
Postaddress
PO BOX 2016
1990 AA Velserbroek
The Netherlands
Financial details
General bank account:
IBAN NL85 ABNA 0547 3815 73
BIC (Swift) code bank: ABNANL2A
Village of Peace, Haarlem
Bank account Widows and orphans:
IBAN NL50 INGB 0007 8026 73
BIC (Swift) code bank: INGBNL2A
Village of Peace Foundation, Haarlem
RSIN-number
854445328
KvK-number
61685739
Financial details USA
USA
Address for sending checks:
Village of Peace North America
518 13th St W., Bradenton, Fl 34205
Bank Account USA
Village of Peace North America
Account Number: 0333423202
Bank Name: REGIONS BANK
Bank Swift/BIC(International Transfers): UPNBUS44
Bank Address: 1900 5th Ave N Birmingham, AL 35203
Route